Move Your Relationship In A New Direction
Now offering Telemedicine for Individuals and Couples
Do you remember a time when you first met your partner, fell in love, and couldn't get enough of each other?
Was there a time when you felt in tune with each other, but now it feels like you just can't communicate?
Maybe you and your partner find yourselves getting into the "same old arguments" in which you end up feeling unappreciated and misunderstood.
You may be wondering "is the best our relationship is ever going to get?"
If you are looking for help then we can assume that you love your partner and want your relationship to work well for both of you.
You may have a tried to find help by talking to friends or family, reading self help or relationship books, or done research on the internet, and yet still not found ways to make lasting changes in your relationship.
Congratulations for taking the first step in looking for a therapist to work with. By working with me and using Imago Relationship Therapy , you and your partner can
learn how communicate to understand each other
accept each other's differences
resolve conflict while staying close
stretch to meet each other's needs
engage in a more satisfying way of relating so that you can find happiness together.
Hi. My name is Gina Leiserowitz (Lie-zer-witz) and my passion is to work with individuals and couples just like you. My goal is to help you to feel more connected and fulfilled in your relationships.
Your Call to Action...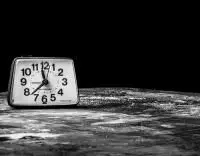 Call me today and let's set up an appointment.
It's easy to get started. You can call me at (760) 490-7125 .

Please enquire about my waiting list.
Thank you,
Gina Leiserowitz LMFT LPCC NCC
(760) 490-7125
[email protected]